Description
The TL-2100E Economy Fall Monitor can function with bed, chair and floor pressure pads as well as seat belt fall alarms. The monitor gives off both a audible and visual alert for the caregiver to be able to see and hear. It comes with many features such as alerting you when your batteries are low. As well as multiple alarm tones. The TL-2100E can be powered with your choice of (3-AA batteries not included) or a optional AC adapter. As displayed in the image below when the resident gets up off the sensor pad the alarm of monitor will go off.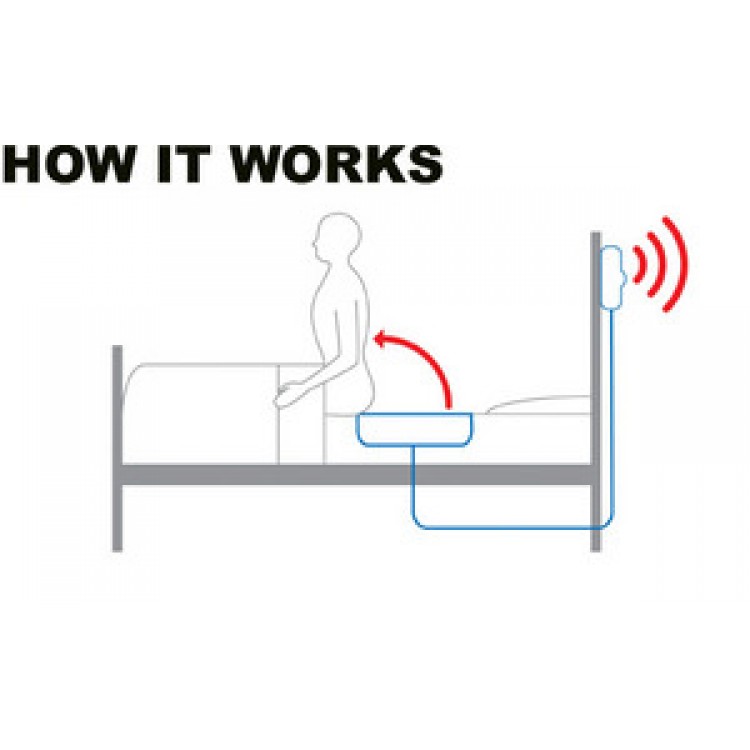 Benefits
Multiple components - The TL-2100E can be functioned with multiple sensor pads and fall alarms.
Durabale - The Fall Monitor has a protective boot made of a hard material.
Warranty - The TL-2100E has a 1 year warranty if the system were to malfunction or break.
Features
On/Off switch
Raised Visual Status light enabling caregiver to see alarm from a distance
Patented Pad Lost notification – alerts caregiver if connection between sensor pad and monitor becomes disconnected
Battery operated (3-AA not included) or optional AC adapter
Low Battery notification – Light will flash to alert caregivers that the battery is becoming low in the fall monitor
Auto-Reset when pressure is re-applied to pad
Nurse call capability – a nurse call adapter allows for use with a hardwired nurse call system, alerting caregivers through an existing nurse call system
Adjustable volume – features full range volume control
Multiple alarm tones
Protective Boot
1 Year Warranty
Included With: TL-2100E