EconomyCare+ Wireless Nurse Call System
Great For Assisted Living Faclities

Completely Wireless

Add Buttons, Chair Pads, Bed Pads, Floor Mats, Door Contacts & Motion Sensors

Plug & Play

Shipped Programmed and ready to go

Components are easily replaced if components are lost or broken

Easy to use

Always In Stock - Ships Same Day If Ordered by 3pm CST
Start w/ 10 Call Buttons and 2 Nurse Pagers for just $335.35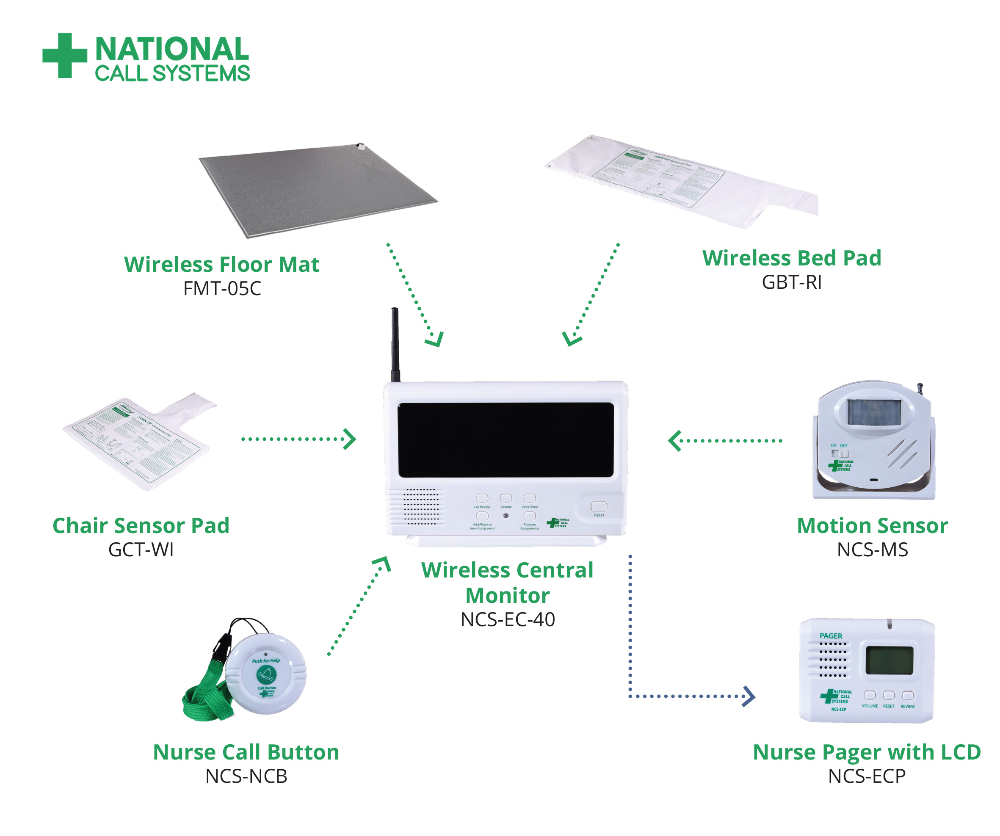 ---
Bathroom Emergency Pull Cord with Wireless Alarm
A Must Have Fall Safety Device for Your Restrooms & Wet Areas

Completely Wireless - NO WIRES

Runs completey on batteries

Install in as little as 15 minutes

3 Screws to mount light

2 screws for each button

Ships programmed and ready to go

Add up to 6 Pull Cords per Light

Meets HUD Requirements

Adjustable Volume on Alarm

Low Battery Indicator

Always In Stock - Ships Same Day If Ordered by 3pm CST
---
EliteCare+ Wireless Central Monitoring Package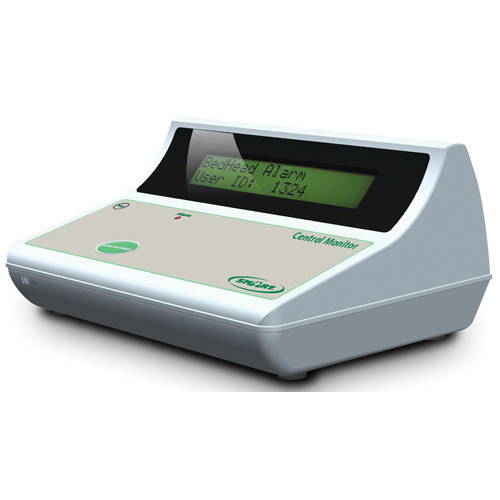 For Facilities Larger than 60 Beds

Expandable Up to 999 components.

Larger Range

Uses more traditional bedside nurse call cords
Completely Wireless
Quick deployment
Ships programmed.
Supports Call Lights, Pull Cords, & Bedside Nurse Call Buttons
Typically programmed and shipped in 1-2 business days.
Why National Call Systems?
We have the systems you need to get your Assisted Living Facility or Nursing Home in compliance to pass your inspection at a price point, hardwired systems can't compete with.
Our nurse call systems are Wireless, and come Pre-Programmed and ready to use out of the box. We ship our units from our warehouse, so we can insure they get out quickly and properly.
Our Guarantee
We guarantee we'll give you our undivided attention to insure your call system is up and running as soon as possible. We're here to help, and will do everything in our power to answer your questions, and get you the call system that fits your facility.
The Most Economical Call System
Your #1 Source for Wireless Call Systems and Fall Monitoring. Trust in National Call Systems to provide the quality products for your entire Nurse Call System, Fall Alarm Monitor and Anti-wandering Monitor needs. We carry the full line of Smart Caregiver products which help to reduce falls and wandering in your facility: fall monitor alarms, pull-string fall alarms, weight-sensing pressure pads for bed fall alarms or chair fall alarms, weight-sensing floor mat fall alarms, wheelchair seat-belt fall alarms, and motion sensor fall alarms. National Call Systems also offers the Smart Caregiver lineup of Wireless Nurse Call Systems, fall alarms, and anti-wandering door alarms.
National Call Systems is committed to providing high quality products at reasonable prices, as well as ongoing support for our customers. If your order is made before noon PST on in stock items, we guarantee same day shipping. Most items listed on the website are kept in stock. We truly want to help you provide a safe place for your residents, so give us a call if you need help deciding what call, or fall protection system you need for your facility.
Patients are at risk of falling when they leave their chairs or beds and especially when taking a bath or shower. Patient fall and injury have been a major liability problem for health care institutions. In the past, patients assessed to be at risk for falls are either physically restrained or sedated. Today's healthcare environment demands the establishment and maintenance of a comprehensive fall reduction system. A patient alarm is designed to monitor these patients and to alert their caregivers when immediate intervention is required. It sounds an alarm to alert the caregiver when a patient gets out of bed or out of a chair so that the patient can be safely returned to that location. Use of physical restraints therefore can often be greatly reduced while patient dignity is enhanced.